Helping Workers Travel Safer
Originally designed to help farmers get in and out of steep sided ditches and culverts, the Rollaway is a quick and easy way to reduce the risk of losing your footing in countless outdoor settings.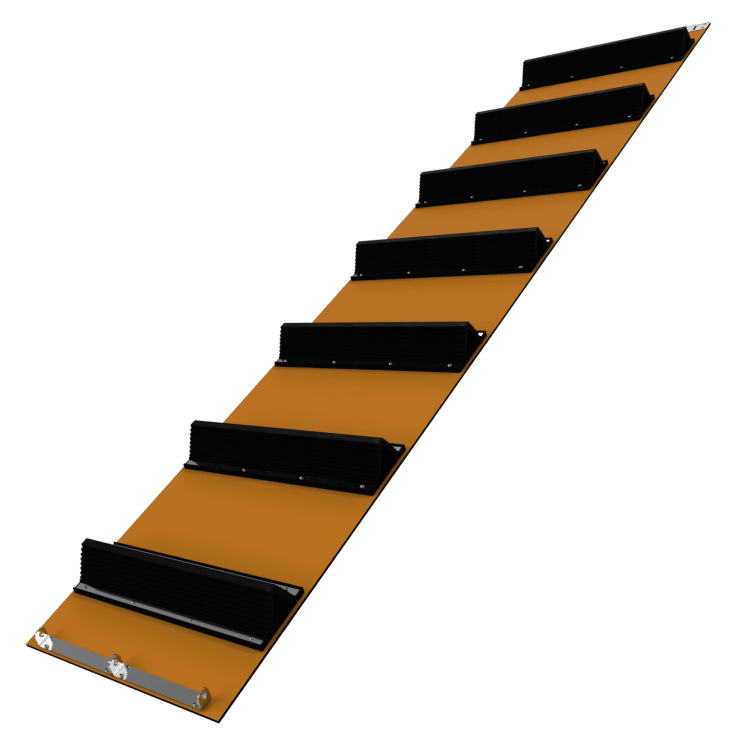 The portable step solution
Simply roll out and secure one or more sections of the Rollaway and you're ready to tackle whatever job needs your immediate attention.
The Rollaway is supremely strong and hard wearing but light enough to be deployed by one person. It's designed to provide an immediate solution of safer access when permanent and semi-permanent access options take too long to deploy or are impractical to navigate through.
Industries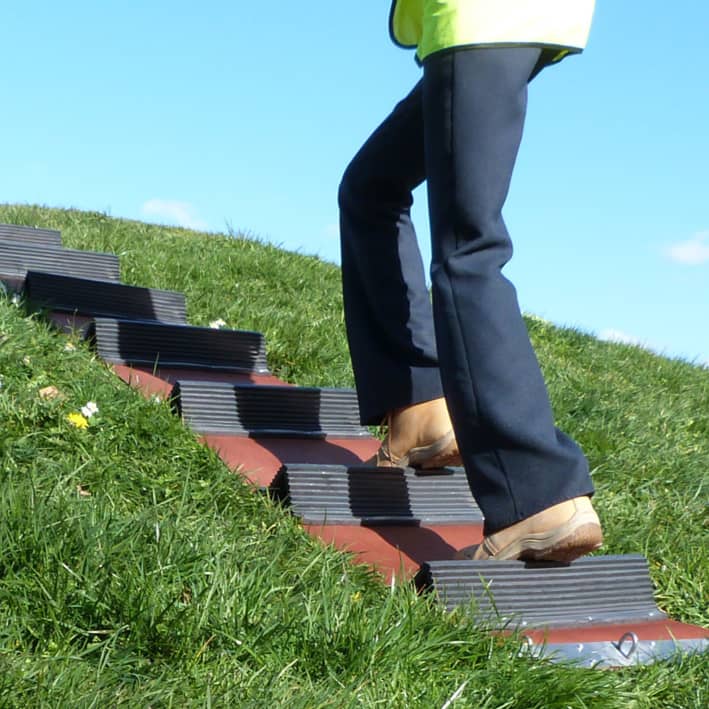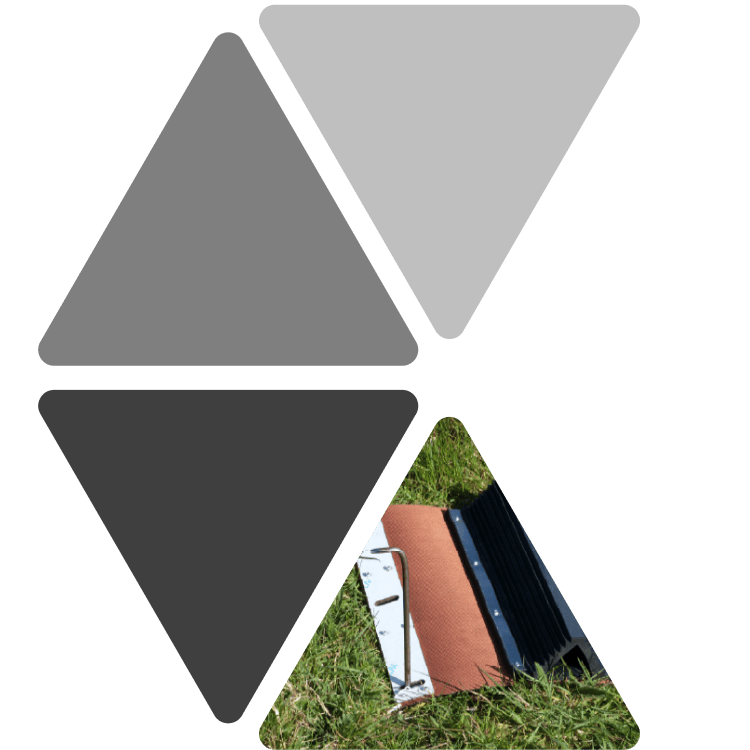 Designed for versatility
Supplied in both 3m and 2m lengths, both versions of the Rollway are an ideal addition to the standard tool kit on a range of vehicles, immediately to hand and ready for use when required.
The Rollaway is designed so that you can choose and determine how best to secure it depending on the specific location and ground conditions.
Manufactured from bonded rubber, and fabric laminated sheeting and high grip extruded rubber treads, the Rollaway is manufactured to order at our UK factory and built using stainless steel fittings. Custom lengths are also available if required - just contact us for more information.
Why choose The Rollaway?

Portability
Lightweight, easy to roll up and transport to different worksites. Deployment is super-fast enabling your workforce to complete tasks quicker.

Versatility
Can be rolled out onto various terrains, flat, bumpy, inclines, declines and dismantled in a matter of seconds.

Durability
Manufactured using our strongest and most reliable EPDM rubber that can withstand the harshest conditions and is made to last.

Preventability
A cost-effective alternative that reduces the risk to your workforce suffering from slips, trips, and falls.
Get in touch
If you're interested in The Rollaway, please click below for a consultation.
However, if you're unsure whether the Rollaway fits you or you would like more information about the product, feel free to get in touch. We pride ourselves on our customer service and reply to every enquiry as quickly as possible. Our aim is to take a personal approach with all customers helping you make The Rollaway your own.